Kristina Lundin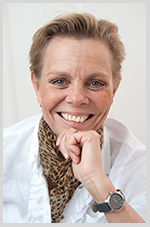 During many years I was responsible for the production and purchasing at a Swedish fashion house which, in addition to producing a well known Swedish brand of ladies' fashion, also supplied companies with uniforms and workwear. During the years 1993-1996 I lived in Hong Kong where I helped Swedish and Norwegian clothing companies find appropriate factories in China, and monitored the production on their behalf. During the beginning of 2000s I worked for one of Sweden's leading suppliers of uniforms and workwear.
"The best part of working as a consultant for uniforms and work wear is that I feel we are so useful for our clients – they really appreciate our involvement in their work."
Please feel free to ask for references.